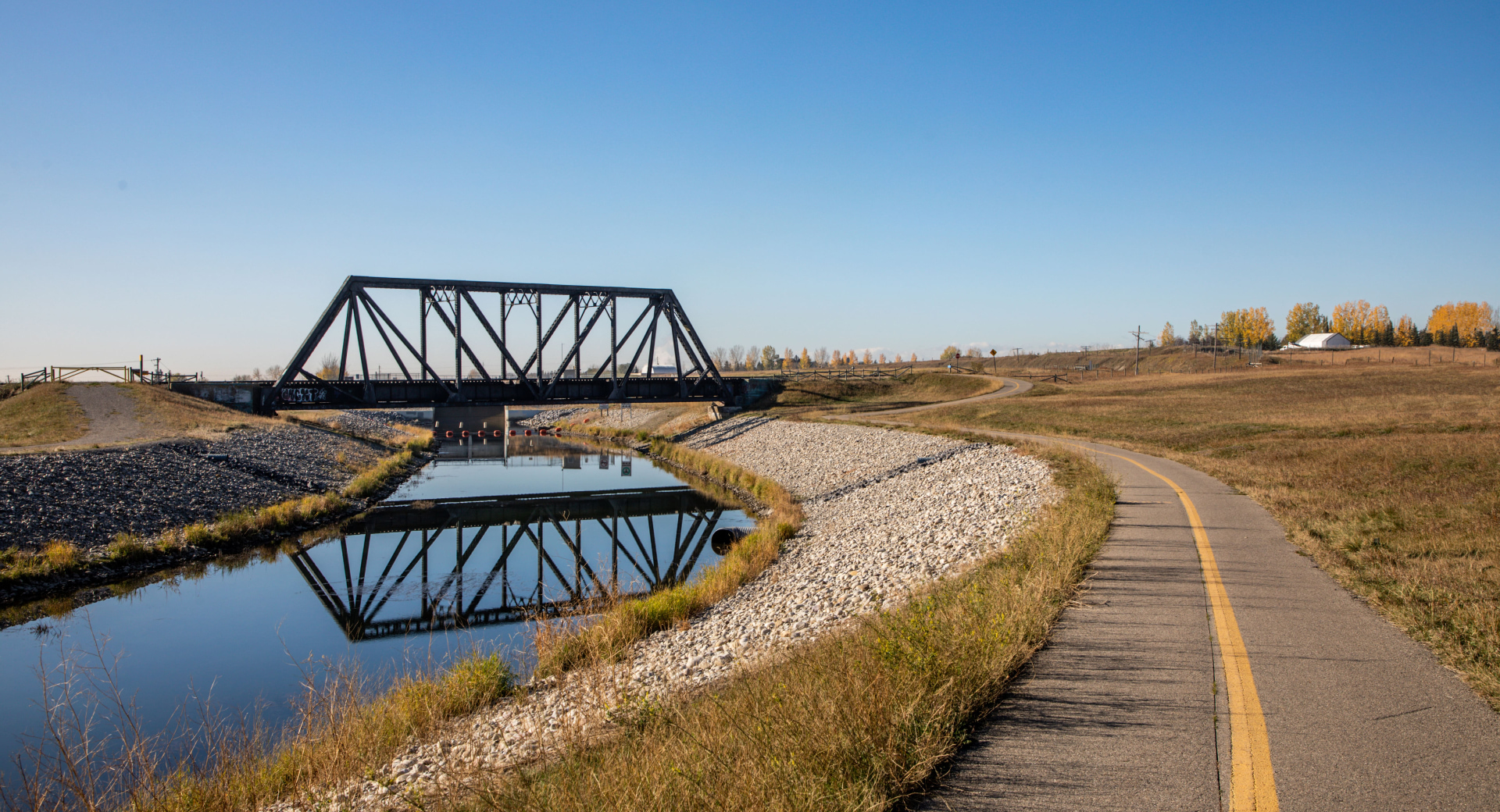 For those that like to live an active lifestyle and appreciate running, walking, rollerblading or bike riding, the Headworks Canal Pathway, located just 200 meters south of Waterford in Chestermere, is an excellent place for these activities.
This stretch of pathway is directly adjacent to an irrigation canal and leads into the centre of Calgary. Some scenery along the way includes wide open farm fields, mountain views, wetlands, Heatherglen Golf Course and Calgary's industrial sector once you reach the city.
According to some biking websites, the Western Headworks Canal Pathway is a great option for beginner bikers due to the straight, paved pathway with minimal elevation gain. Alternatively, more advanced bikers will find this ride to be a great way to train for distance by combining it with other paths in Calgary.
What to Expect:
Length: Approximately 25 kilometers one way
Route Type: Point to point
Difficulty: Beginner-moderate
Elevation Gain: 10 meters
Dogs: Dog friendly but they must remain on leash at all times
Fun Fact: This canal is part of a large irrigation district that has 1,200 kilometers of canals and pipelines that deliver irrigation water to over 400 farms.
A Few Tips for your Visit:
If biking, bring a lock with you if you decide to follow the pathway back to Chestermere Lake so you can spend time on the beach
Don't forget to bring water some snacks such as protein bars to fuel up along the wa
If you only want to bike one way you can drop off a car at the Max Bell Arena which is near the end of the pathway
Keep an eye on the canal along the way and you will likely be able to spot several geese and ducks
Make sure to slow down whenever there are trees within 10m of the pathway as tree roots can crack through the pathway
The Western Headworks Canal Pathway is just one of Waterford's many nearby amenities. Whether you are a resident of Waterford in Chestermere or not, we highly recommend you checkout this pathway with your family the next time the sun is shining, for a fun afternoon of biking, rollerblading, walking or even kayaking!