1. No condo fees!
A new home is one of the biggest purchases you will make in your life and the costs can quickly add up so we believe condo fees shouldn't be one of them. With the amount budgeting required to buy a home and take out a mortgage, the added expense of monthly condo fees can be a burden.
The Waterford townhomes built by Douglas Homes have absolutely no condo fees giving you more control over your expenses, and more money for you and your family.
2. A detached double car garage is included
Yes, you read that right; your Waterford Townhome includes a detached double car garage. No concrete or gravel parking pad, and no need to add the cost into your contract - it's included with every single unit.
A covered garage provides a safe and secure place for extra storage and helps protect your car from the weather. No more early mornings scraping ice and snow off your car before work!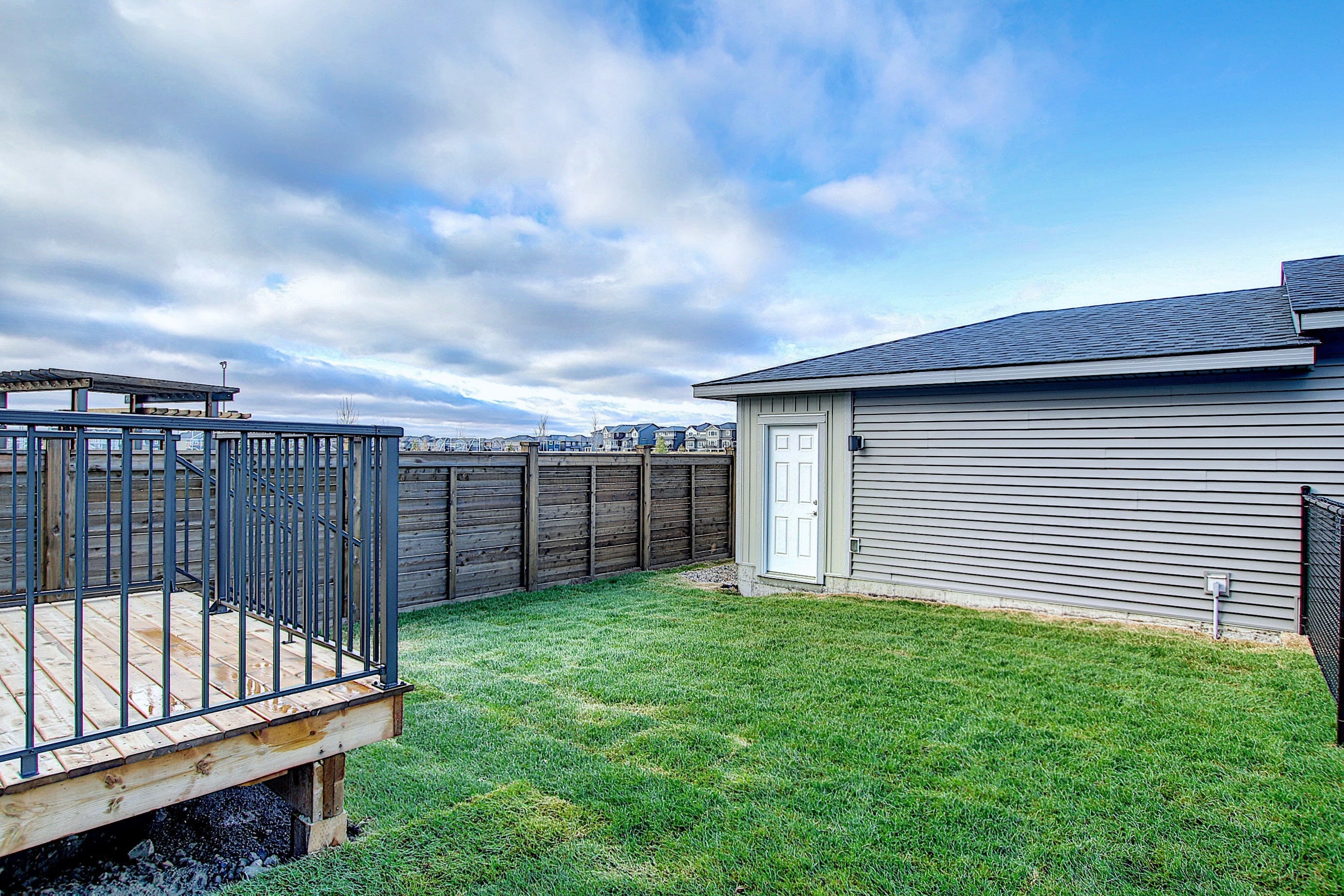 3. We worry about the landscaping so you don't have to
Each townhome in Waterford comes with landscaping included in the price of the home and we make all the arrangements for you. Meaning that you won't have to go through the headache of finding and organizing a contractor (or doing it yourself!) and potentially going over budget.
Landscaping doesn't just mean grass and bushes, it also includes fencing and a concrete patio or deck. Fencing around your backyard is a great way to create a safe space for kids and pets while your patio, whether it's a concrete pad or treated wood deck, will serve as a great outdoor entertaining space.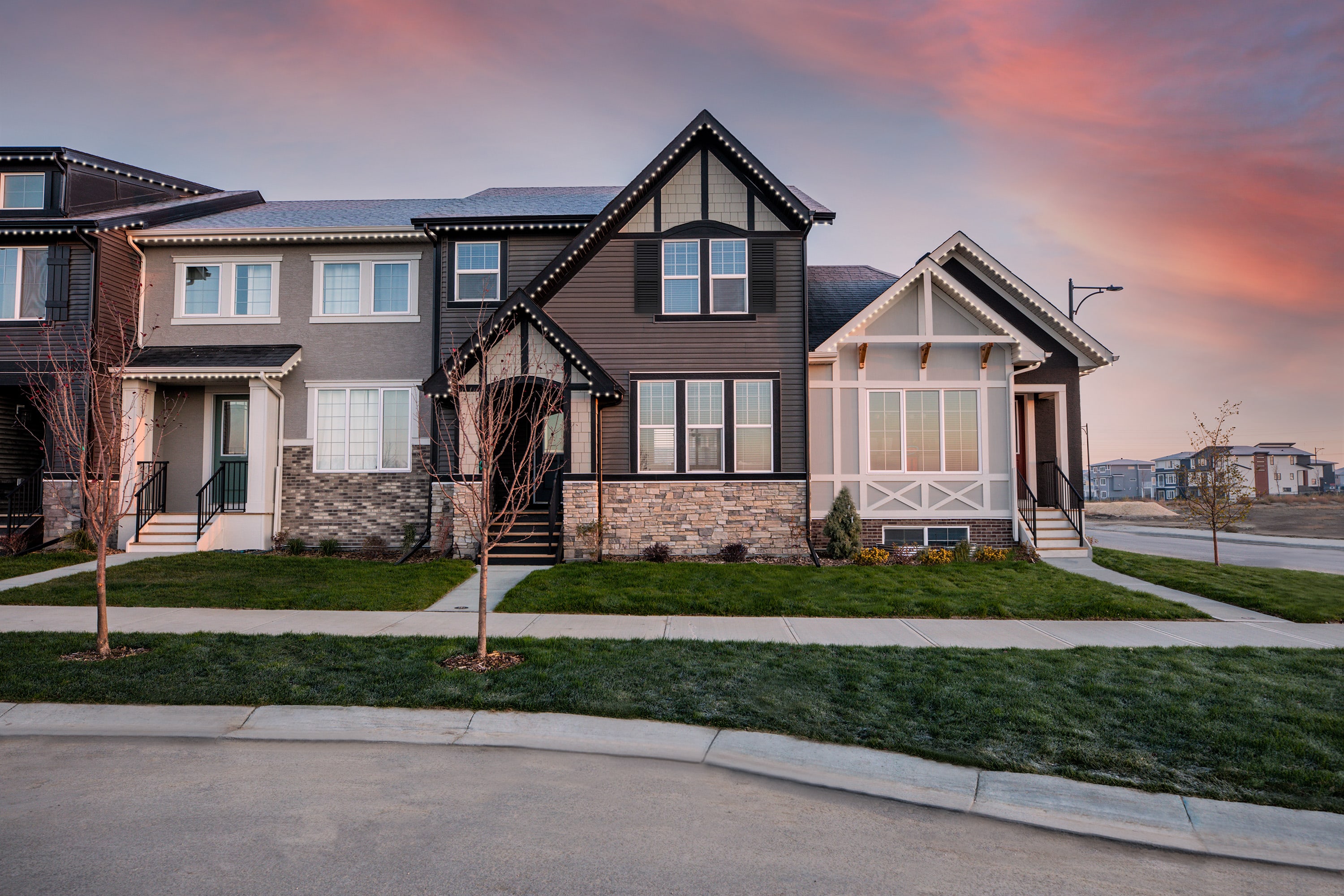 4. Designer interior selections
While the Waterford townhomes are an affordable option when buying a new home, you can be sure each home is built with high quality materials and interior selections. Quartz countertops, 9' main floor ceilings, soft close cabinets, ceramic tile, hardwood floors and stainless steel appliances, to name a few, are all included as standard selections.
If you purchase a quick possession townhome early on in the construction process then you may have the opportunity to choose from our selection of designer colourboards and add other upgrades if desired. There are many possibilities! If your Waterford townhome is already well into construction at the time of your purchase, rest assured that each home includes beautiful designer selected interior finishes.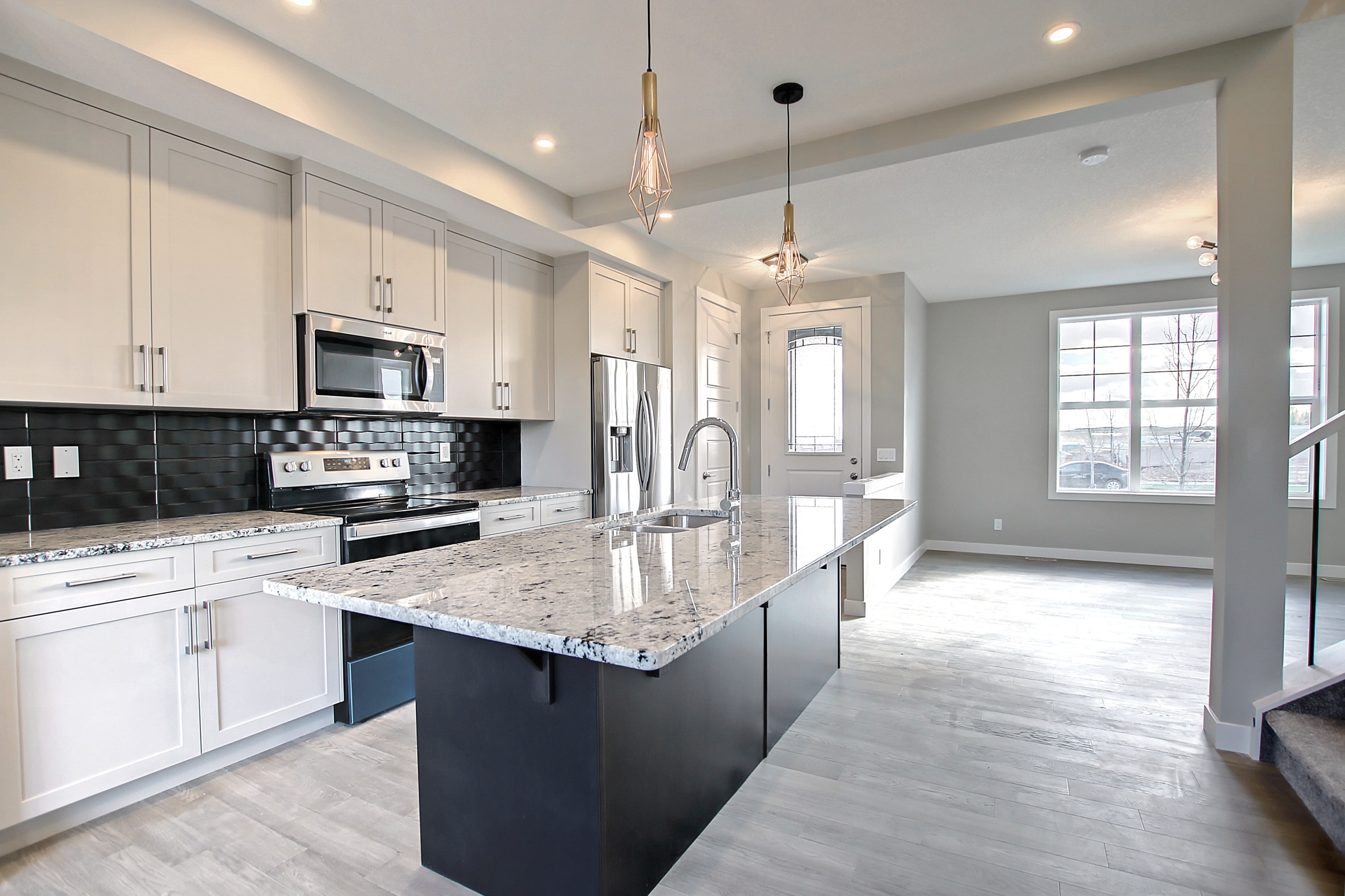 5. Options for every type of family
Are you empty nesters looking to downsize, a single working professional searching for your first home or a young family ready to grow? The Waterford townhomes are a great, affordable option to suit a range of families needs while remaining spacious and stylish.
Douglas Homes has four different floorplans to choose from. The Moraine, Louise and Rawson have three bedrooms and are perfect for families, couples and those living alone. The Emerald is a bungalow unit with one bedroom on the main floor, ideal for empty nesters looking for their forever home. Each home also comes with a full undeveloped basement that can be used for storage, home gym, or additional living.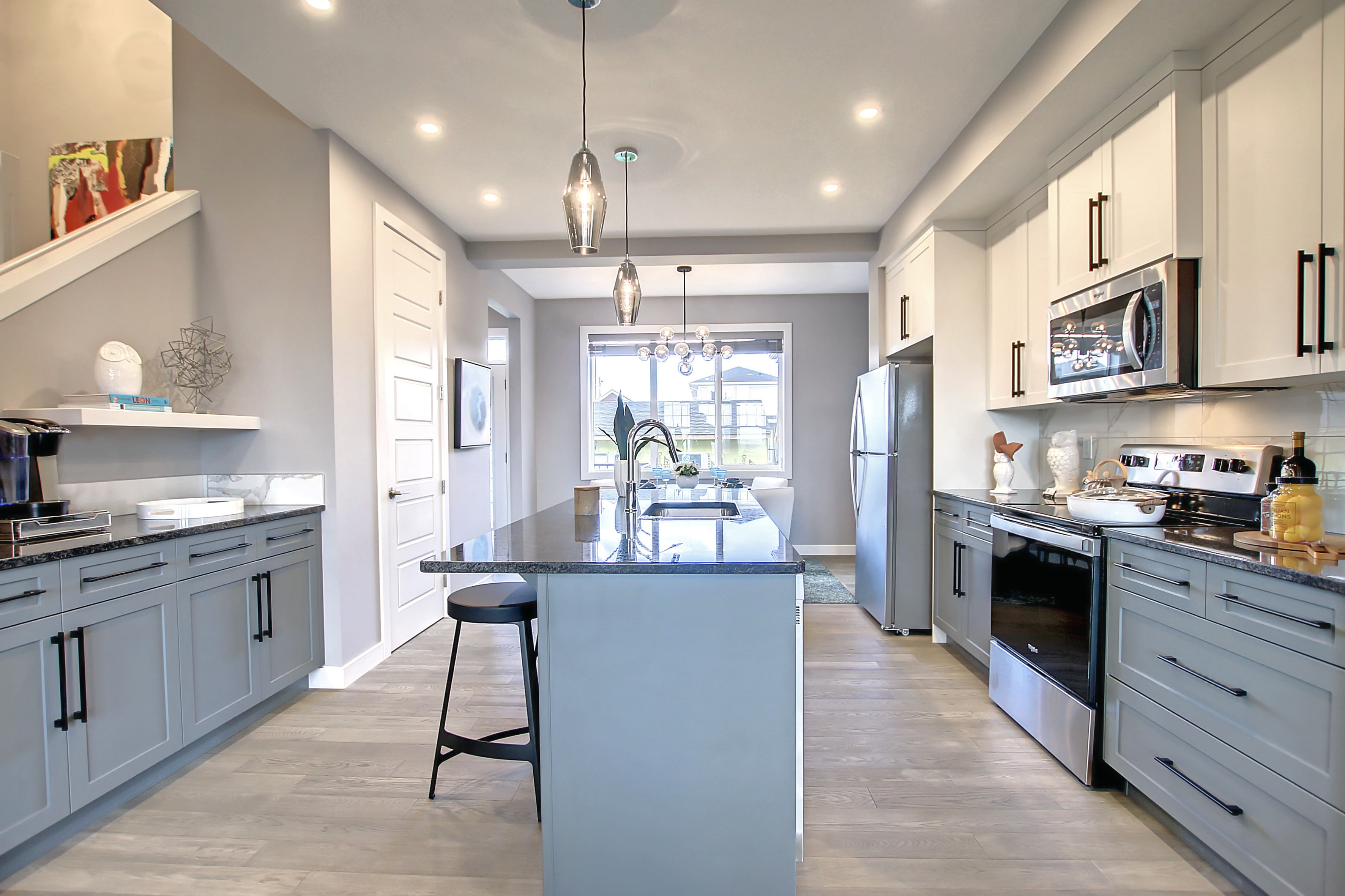 6. Location, location, location!
Waterford is a brand new community currently in phase 2 of development which means there are many more amenities still to come, all within walking distance of your townhome. In phase one, you will already find a beautiful park, outdoor gym equipment and a walking path around the pond, with a commercial development across the street from the townhomes coming soon.
Set in the southwest corner of Chestermere there are also many nearby amenities outside Waterford including No Frills, restaurants, salons and of course Chestermere Lake. For those who commute to work in Calgary, Waterford's convenient location on the southwest side of Chestermere provides quick and easy access to 17th Ave. and Glenmore Trail that lead directly into the city limits in under 10 minutes.