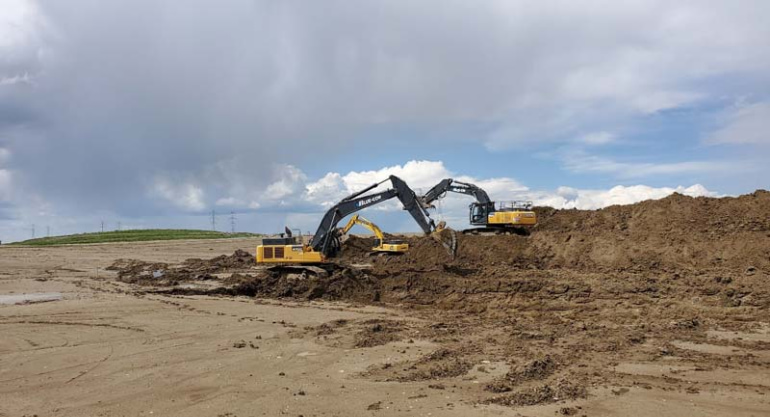 Deep Services construction has begun on Phase 1 of Waterford and we are thrilled to share this exciting news with you! Check out our latest blog post following our team as they attended an on site construction meeting. The storms held off long enough for us to get a good tour around the site, including some exciting mountain views! Check it out here!
June 8th was an exciting day for our team, as the team met on-site and got a close-up look at the deep services work that has just started for Phase 1 of Waterford! The Douglas Developments team met with Urban Systems Ltd, Blue-Con Excavating Ltd, Clifton Associates and the City of Chestermere to discuss scheduling over the next few weeks!
We are thrilled to see how the land is going to transform in the next few months. We can't even believe that we will start seeing showhomes pop-up in a few months, really turning this land into the first phase of a community!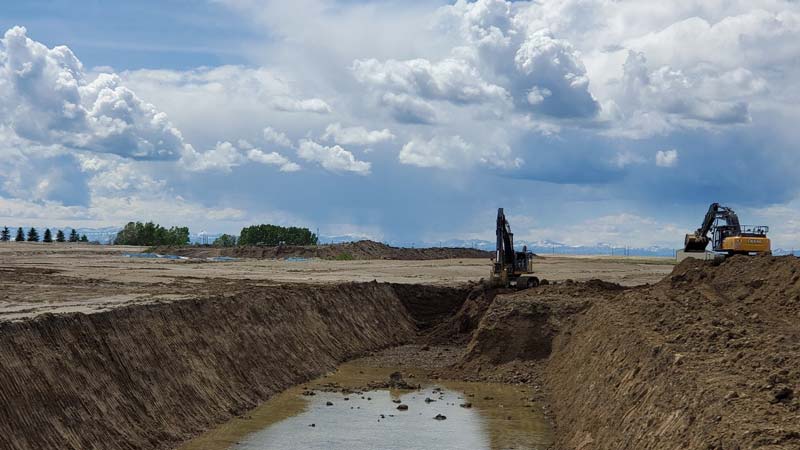 We were glad that the circling storms weren't hanging too low, allowing us to show off the brilliant Rocky Mountain-view from the entrance to Waterford! To the south, you have quick access to the irrigation canal (right by the train bridge you can see in the photo below) and the bike path that takes you back into south Calgary.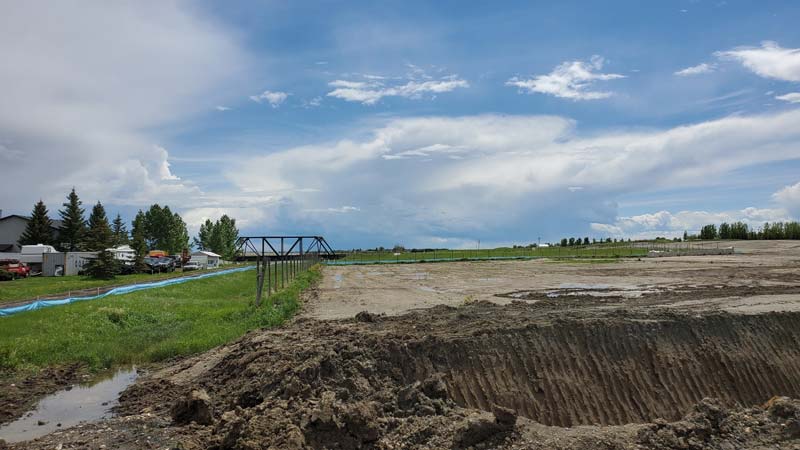 Driving back into the City of Calgary from the community was a breeze, we can't believe how close the city limits are, and how quickly you arrive at East Hills Shopping Centre on 17 th Ave SE (can we say Costco, Bulk Barn, Sport Chek and Bed Bath and Beyond!). Easy access to Stoney Trail from there allowed us to go in any direction, even a quick zip north and west would have gotten us onto Highway 1 and on the way out to the Rocky Mountains!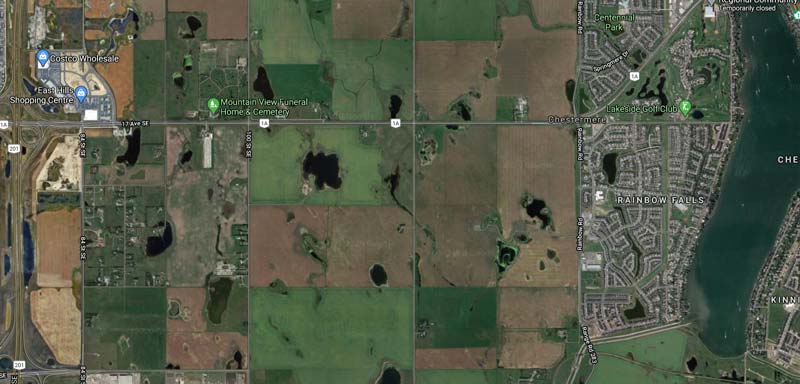 The team at Douglas Developments can't wait to share the exciting new steps of land development at Waterford with you! We are excited to welcome you into one of the newest communities in southern Alberta, visit our website for more information!