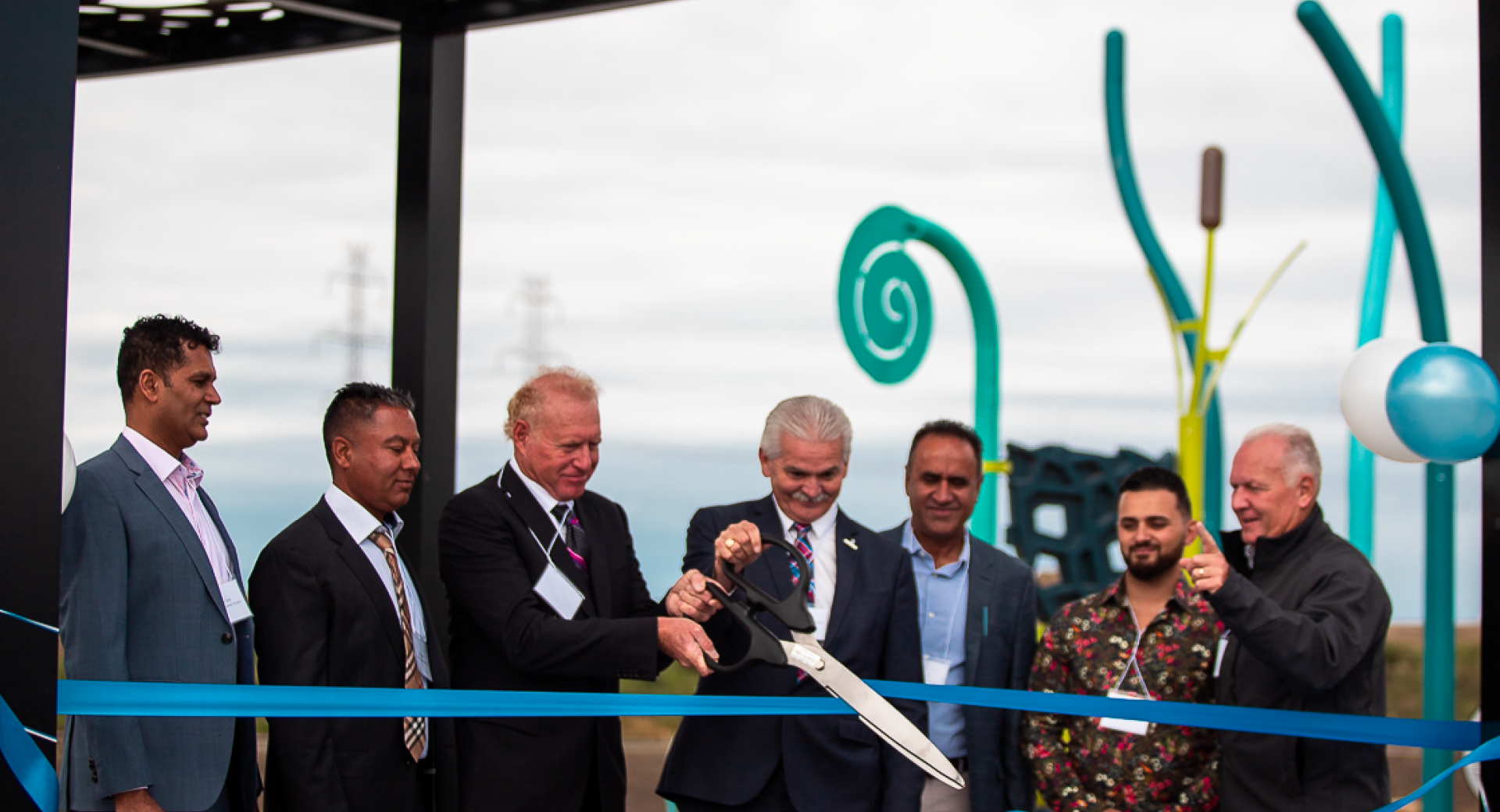 This past September, Waterford hosted two major events to officially celebrate the launch of Chestermere's newest community. With phase one well underway and phase two already on the horizon, Waterford is quickly shaping up and we've been excited to finally share it with the public.
Kicking things off on Sept. 1, Douglas Developments held a ribbon cutting ceremony and appreciation event for all of the industry partners involved in this project. From concept, design and approvals, to excavation, servicing and landscaping, project management and many other supportive roles behind the scenes, each person in attendance had played an integral part in the creation of Waterford.
With catered canapes, drinks and speeches from Douglas Developments president, Doug Musak and the Mayor of Chestermere, Marshall Chalmers, the day perfectly summed up our appreciation and excitement about Waterford. The ribbon cutting ceremony included the mayor along with each of the builders; Green Cedar Homes, Devine Custom Homes, Douglas Homes and Artistique Homes.
The development of Waterford is the culmination of over 10 years of work from many industry partners, the City of Chestermere and Douglas Developments. "As you may know, one of council's priorities at the start of our term in 2017 was to increase the diversity of housing available in Chestermere so that residents of all ages and stages can find a home here, right here in Waterford," said Mayor Chalmers in his speech.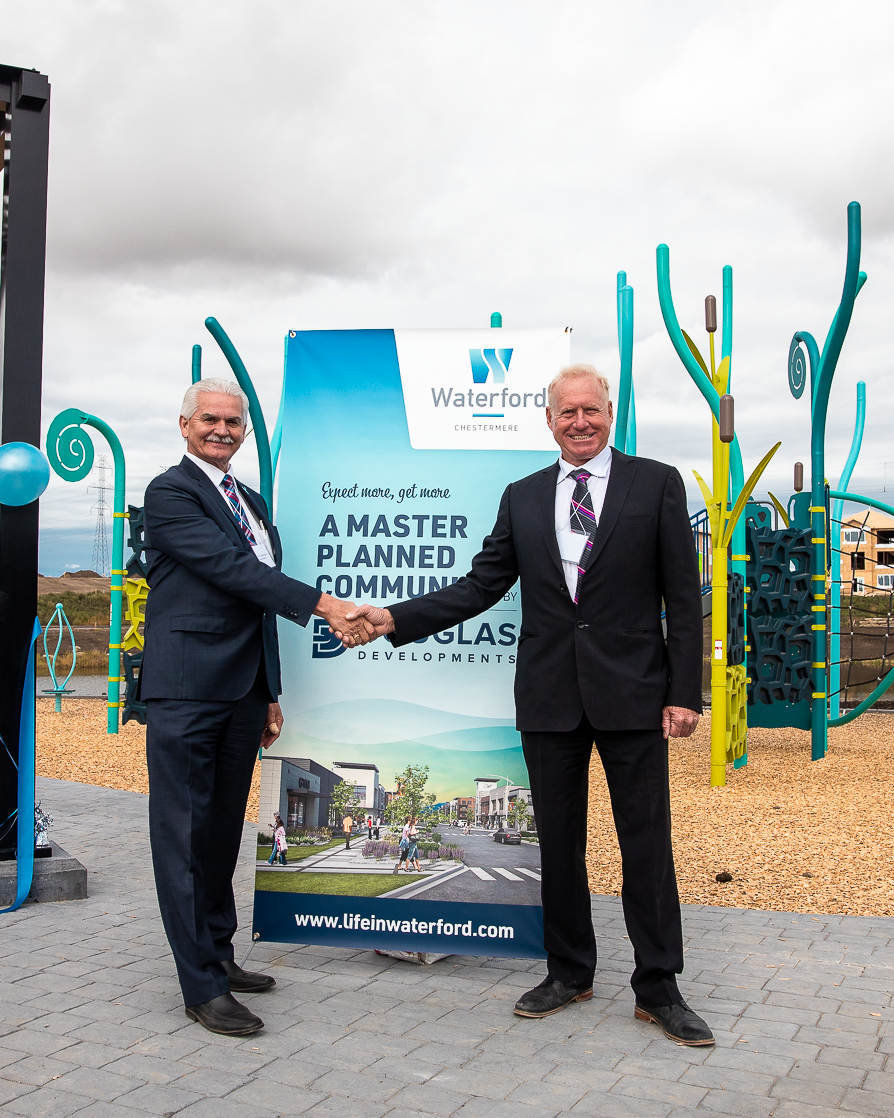 The grand opening event on Sept. 18 was Waterford's official unveiling to the public. This was a great opportunity for families to come and tour the neighbourhood, showhomes and meet the builders. Tents showcasing prizes, music and games were lined up and down the street of Waterford Heights overlooking the new playground and central pond. After touring each showhome, attendees could redeem a ticket at one of the delicious food trucks on site.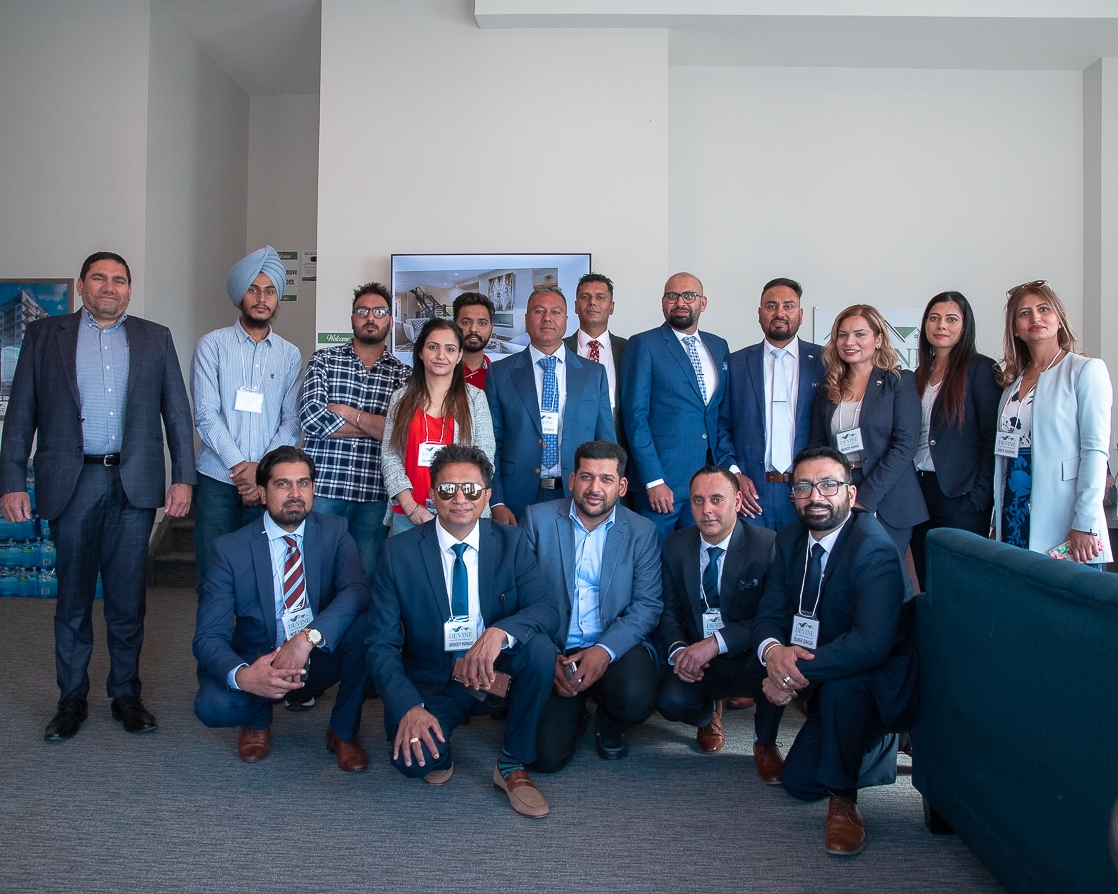 Following the event, three lucky winners won our local Chestermere prize packs (be sure to follow us on Instagram here for future contests). Families of all backgrounds and stages of life attended the grand opening and whether they're a young single adult, a new family purchasing their first home or retirees looking to downsize, Waterford offers something special for everyone.
Each of our home offerings in Waterford (townhomes, single-family laned, front attached garage and estate homes) were open to tour and had over 150 people explore them on the 18th.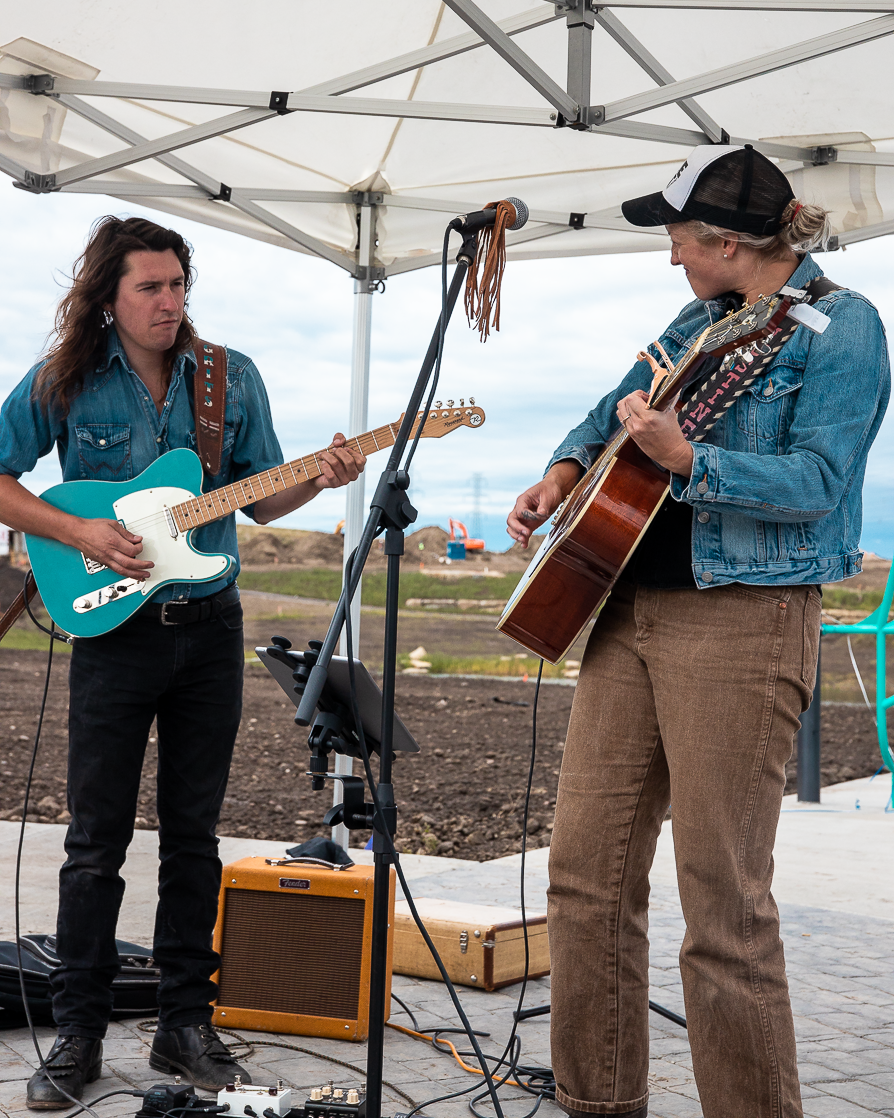 Thanks to everyone who joined us at either of our events this fall, what a great way to wrap up the summer and kick off construction on phase two in Waterford! If you missed the grand opening event, no problem! All of our showhomes are now open for you to stop by anytime between 2-8 p.m. Mon-Thurs and 12-5 p.m. on weekends.
Want to check out the latest media coverage on Waterford? Take a look at these articles: